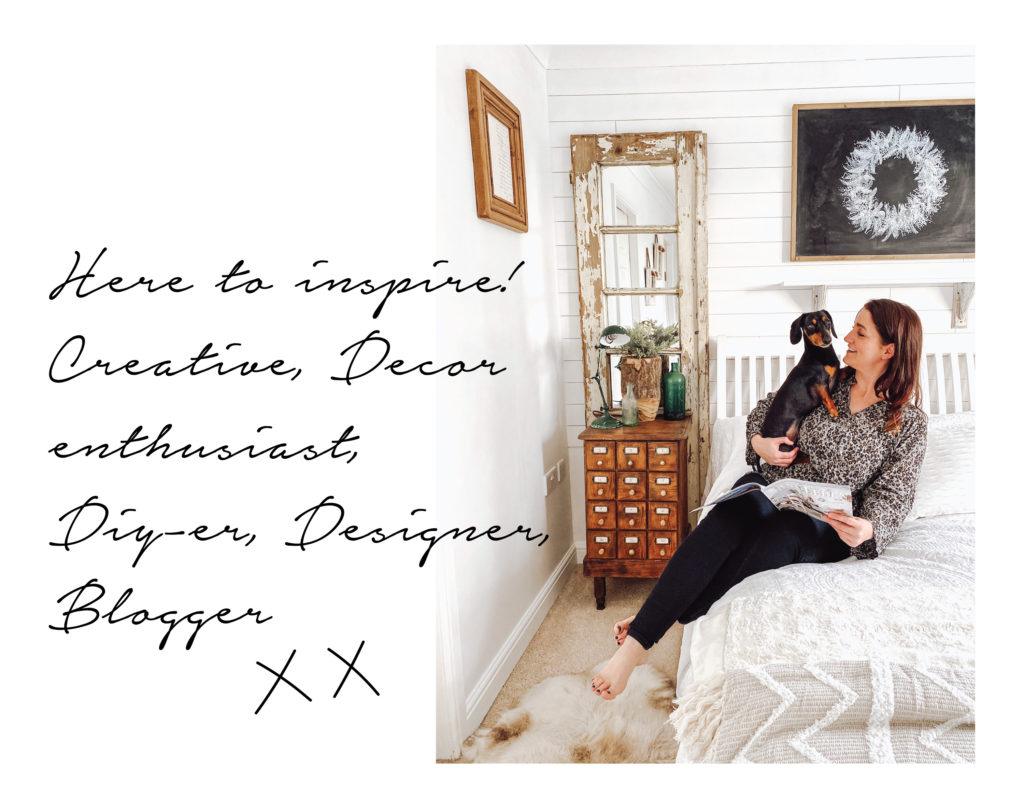 Hello my name is Anna. I'm a Lincolnshire lass, now settled in Staffordshire in a home that I am slowly transforming into a haven of modern RUSTIC farmhouse style.
As a designer I have spent years trying to find my niche & what makes me happy – And this is it! Home decor is my thing & I get such a reward from inspiring others & sharing my ideas. I started sharing my love for home decor on my Instagram account @makinghomematter & decided to start blogging to provide all the details for YOU to be able to recreate my budget friendly DIY's & projects & MAKE home matter!
My CREATIVE world revolves around bringing looks together in my home & I find working with salvaged materials really inspiring – my home is, without doubt, my greatest creative outlet! I am just not me if i'm not being creative, I find it good for the soul & mind!
My LOVE for old/rustic things started as a young girl & has become something of an obsession; devoting a lot of my spare time trawling vintage markets, salvage fairs & charity shops to find the perfect thing to style in my home. I'm hugely inspired by nature, perhaps because of my country upbringing, and using wood, together with white, is key to my home style: wood brings a natural element and plenty of texture whilst white adds modern simplicity.
I'm not scared of a challenge & I get so many comments saying 'I wish I could do that!' – Well YOU can & I want to empower you to get you DIY on & embrace the power tools!!
So glad you stopped by & just so you know I am just as inspired by you as you are by me!
Lots of love
Anna xx
P.S. For dog lovers out there I have a decor buddy called 'sausage' (my naughty mini dachshund) who is always by my side & 'likes to help!!' – You will often see him posing for the camera on my Instagram feed!