25 January 2021
WINTER BEDROOM REFRESH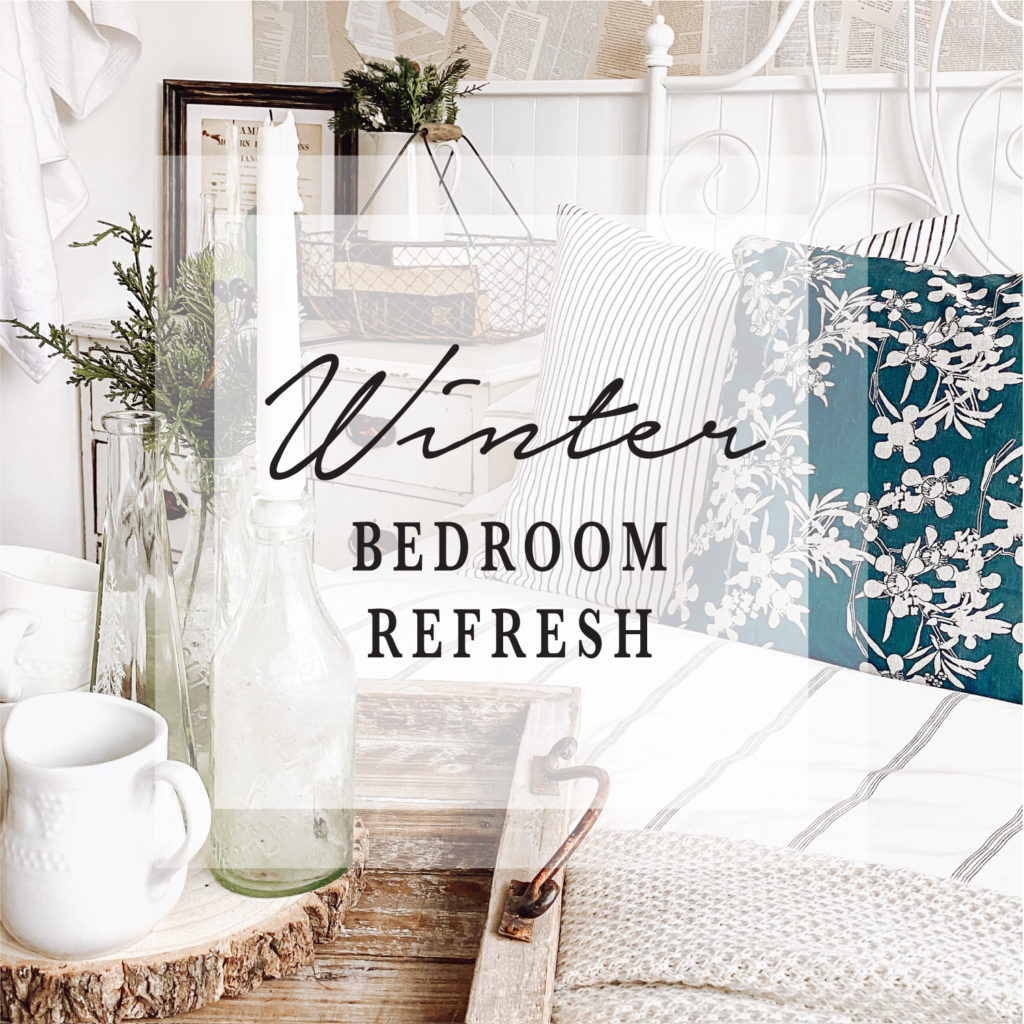 January, a month to refresh, rethink & declutter! Winter is here & there is a chill in the air so i'm bringing some cozy vibes into our home. Theres something soothing about bringing elements of the season inside, from warm, layered textiles, forest greens & winter branches!
Today I am sharing our guest bedroom refresh, a space that always allows me to be experimental & add those inviting, bed & breakfast vibes. It seems like a life time since I had guests over & i'm not sure when I will be able to welcome them back but in the mean time i'm preparing for the day!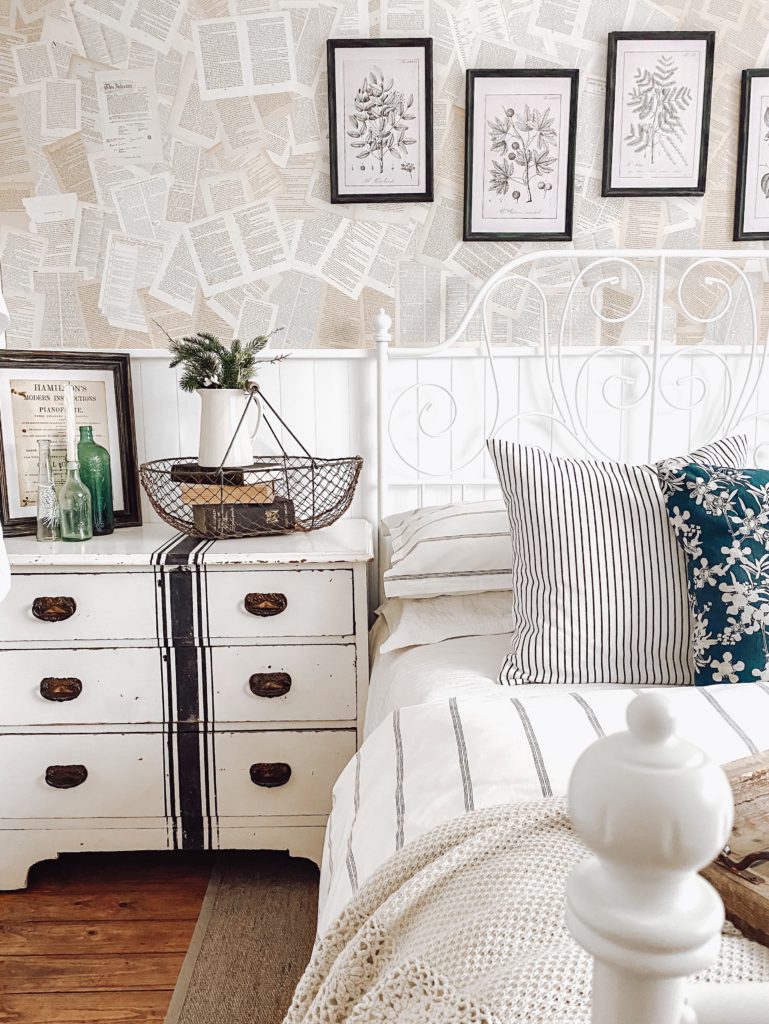 I think it is so important to create a place of comfort & homeliness in a guest bedroom & winter is the perfect season to make things that little bit more cozy!

Theres nothing like a few fir stems & winter greens to reflect the season & I love to add these touches within a space! I added a few artificial stems that I have collected over the years, mainly bits that have fallen off the christmas trees & garlands. I'm a budget friendly kinda girl & I tend not to discard things that I know will come in handy when styling a space.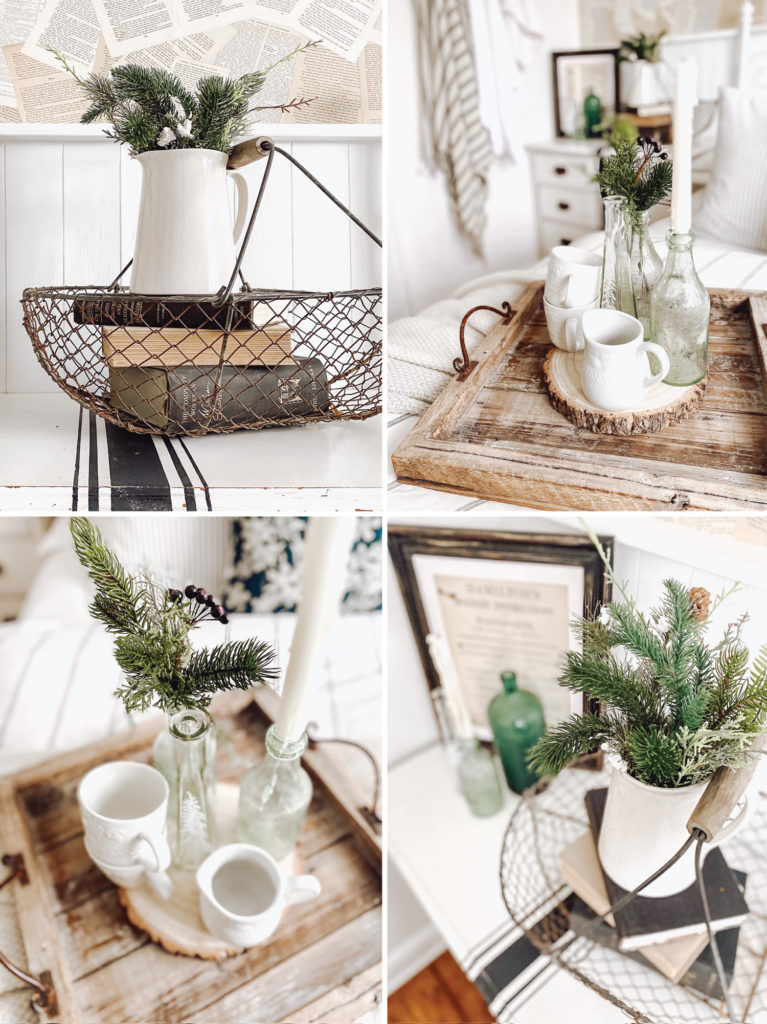 I used white & glass items to display my stems to reflect the season & I love how they look. Not too much, just a simple touch.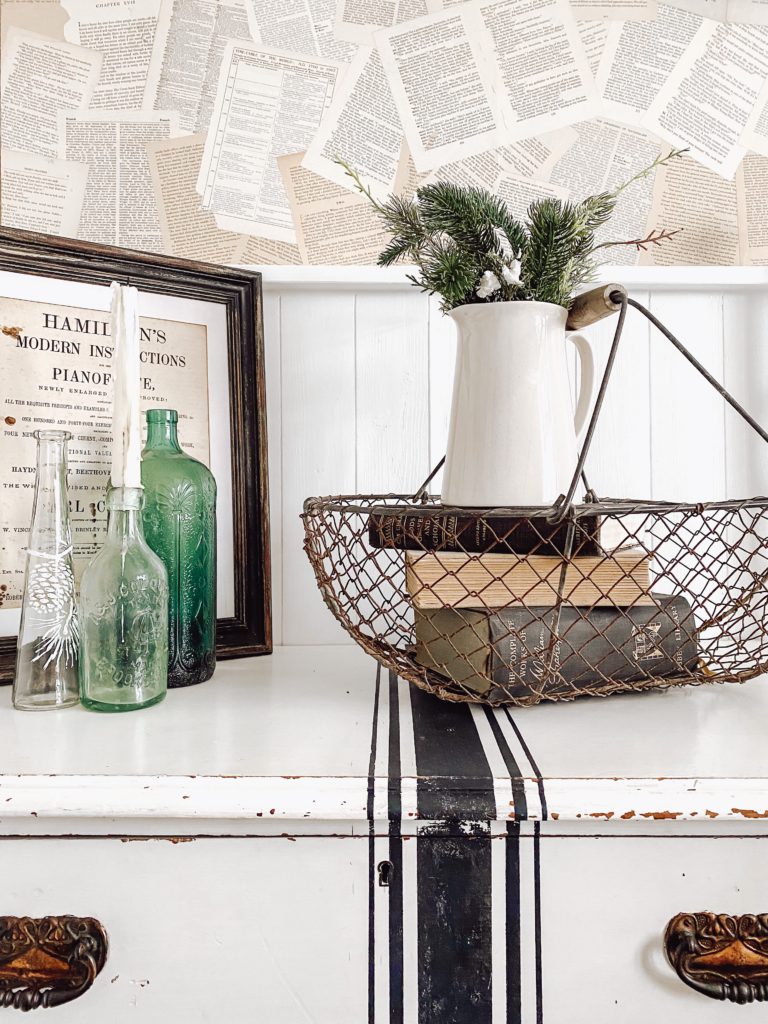 The most important part of creating a cozy winter bedroom is the bedding. I'm a sucker for textiles all year round but this time of year I like to go for it.
Layers are key to create the look so I added two light duvets & a cozy knitted blanket, finished with lots of pillows & cushions.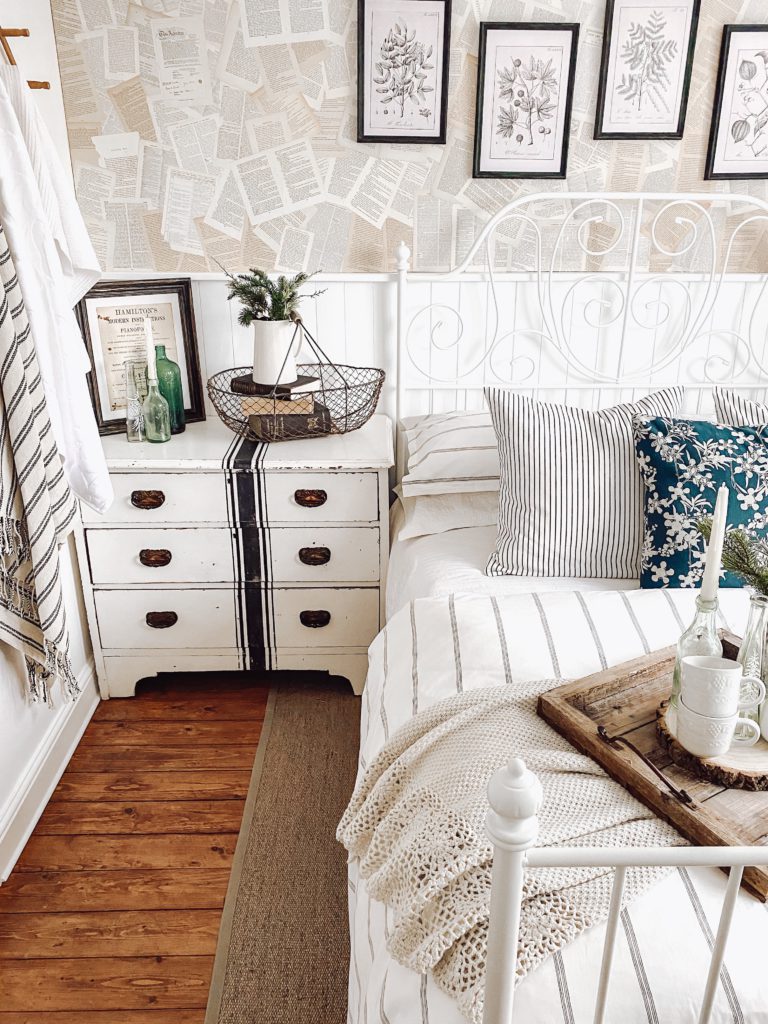 White bedding is always my key staple for making a bed & seems to be on trend these days. Subtle ticking stripes & textures enhance the look & create more interest!
I can't make a bed without adding cushions, it just doesn't seem finished without them & is the best way to add pops of colour to a room. Here I used these stripe cushions & finished with a cushion that I made from a tea towel (yup a tea towel!!) Sometimes I just can't resist a pattern of colour I love.
Winter decor doesn't have to be bland, dull & boring, adding colour can lift the mood & add contrast to a neutral space.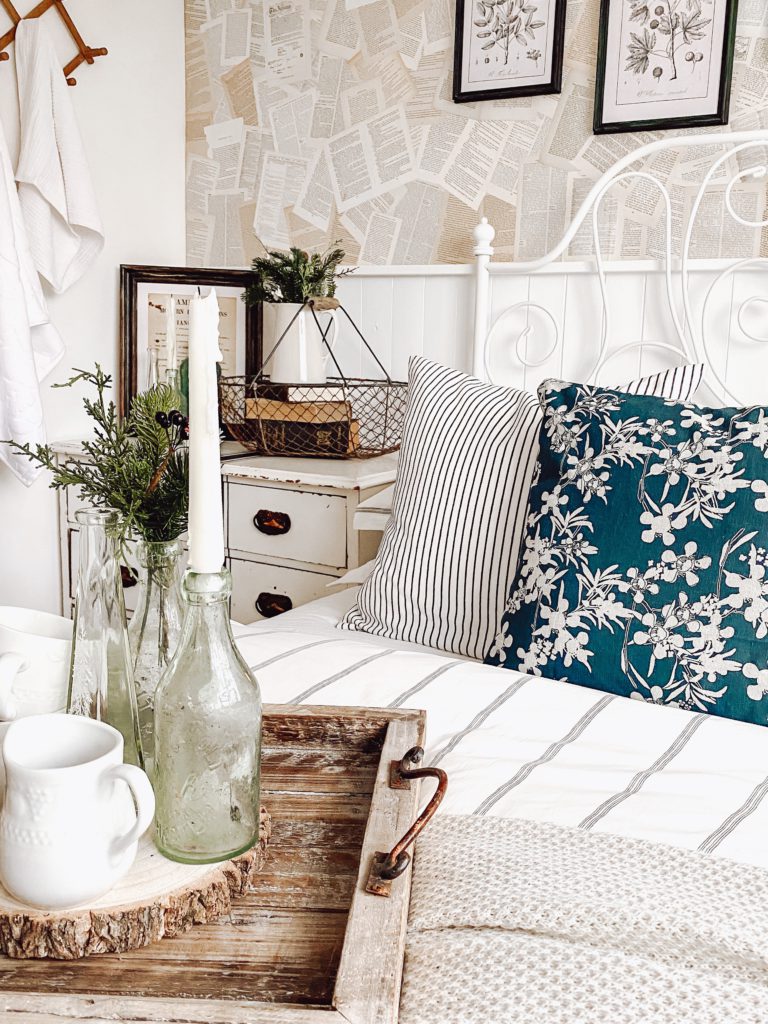 I collect vintage glass bottles & you will see them all over our house, styled on shelves, on dressers & in cabinets. These decorative green bottles are perfect for adding another element of colour & I just love them.
These are thrifted from charity shops & I guess I had this season in mind when I brought them, although they will work for Spring too!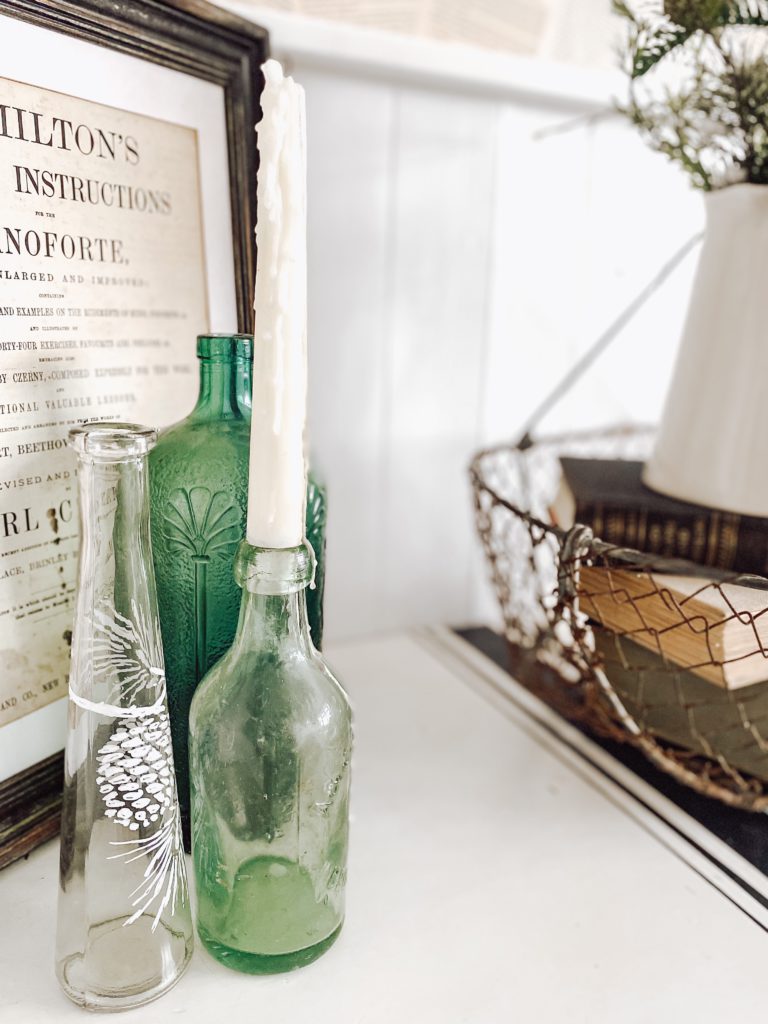 For that extra winter feel I created some chalk art onto this clear vase!
I repurposed bottles to create a simple candle holder which adds even more cozy feels to this space.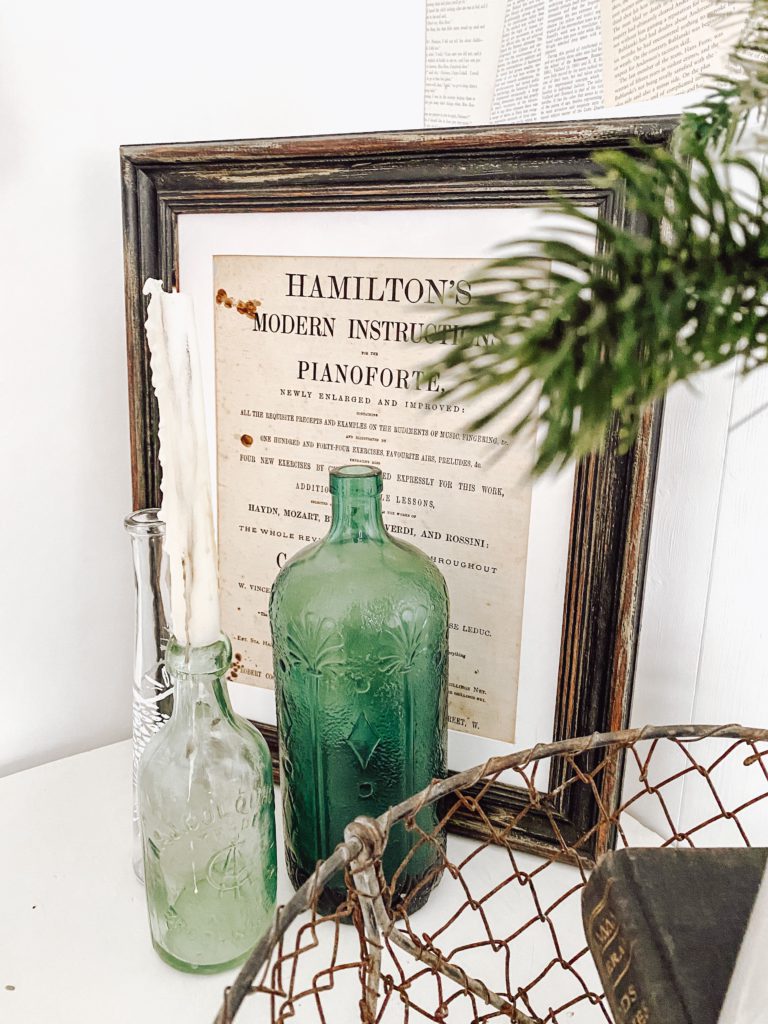 I am so in love with this forest green glass, it adds balance with the winter greens don't ya think?

The perfect host provides a breakfast tray for their guests, somewhere you can serve up a nice cuppa in the morning & provides an extra bit of comfort.
Obviously this is optional but I just like adding these extra touches!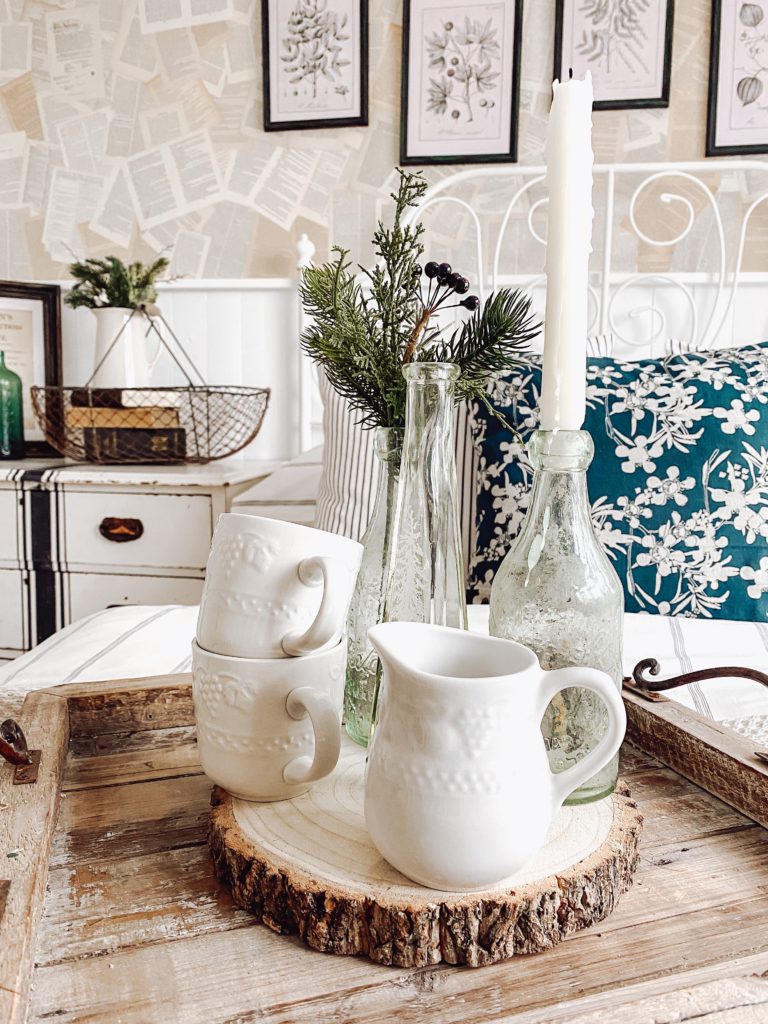 This tray is thrifted & I fell in love with its character. To create this look I grouped more vintage glass bottles, white ceramics & a wooden slice placemat.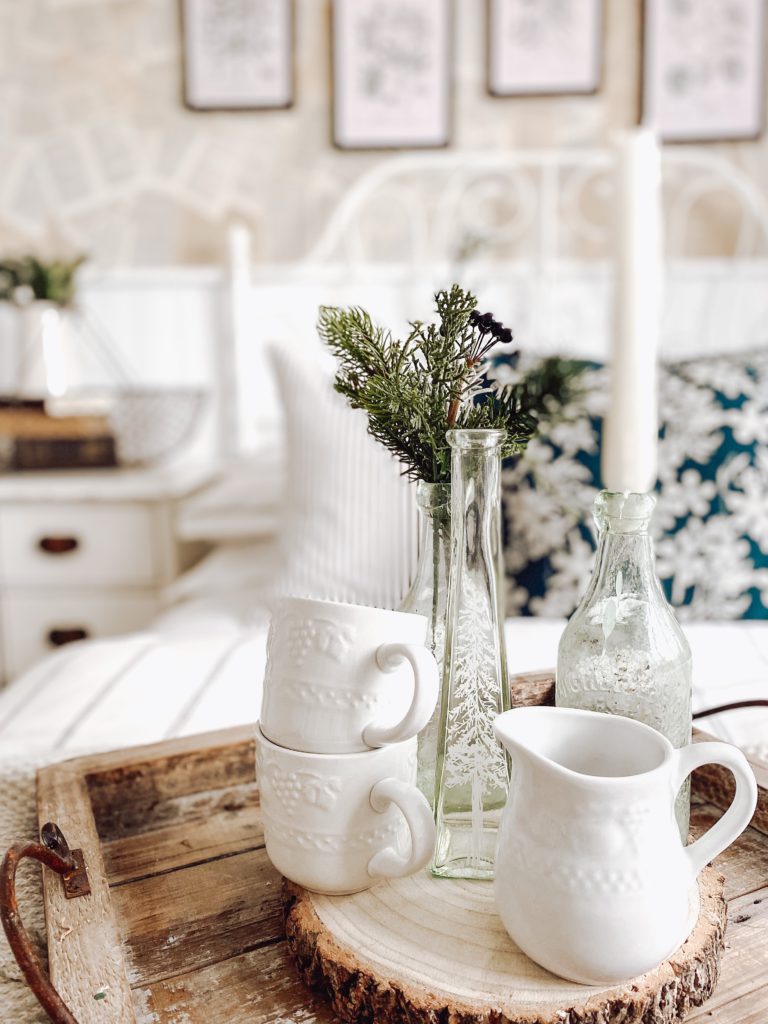 Have you ever added a breakfast tray to your bedroom decor? Its a fun way to tie things in, add texture & that element of bed & breakfast for your guests or for yourself if you are feeling fancy!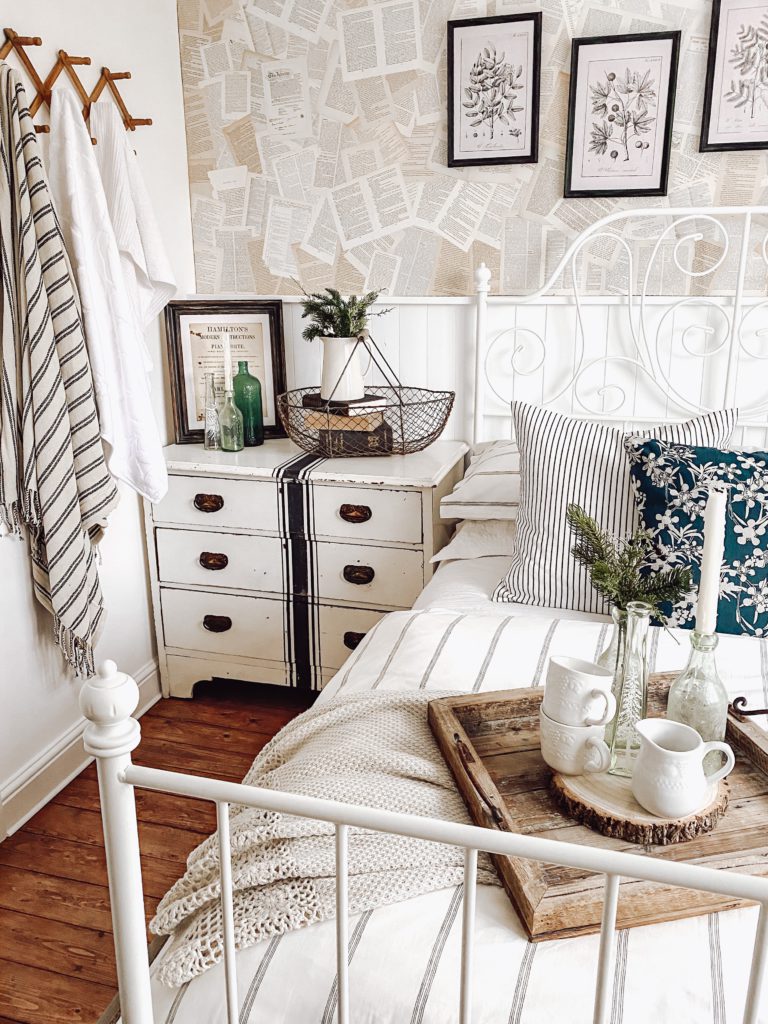 I like to switch artwork up in our home…a lot!! For me its the easiest way to refresh a space! I am always on the hunt for thrifted frames for this reason & this set was perfect for this simple gallery wall.
Originally gold, I spray painted them black & added splashes of forest green. The prints were a download from flickr, which is the cheapest way to switch up your art.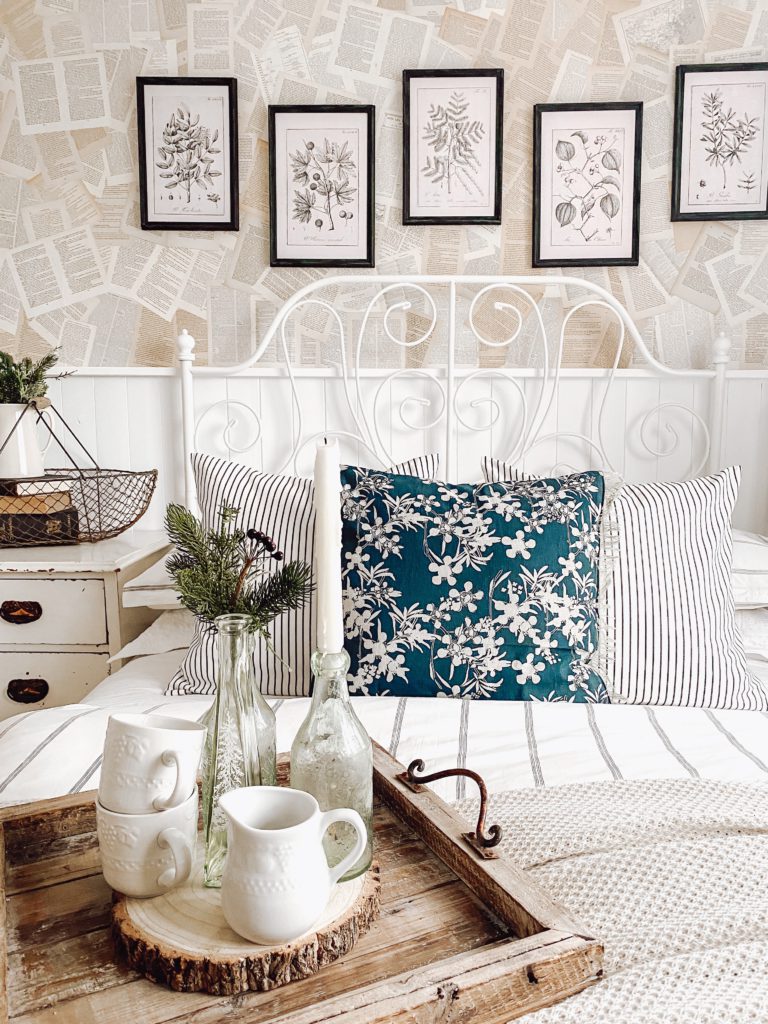 I went for black & white botanical prints for this look as I didn't want too much fuss by adding colour. I love the vintage feel of them & the touches of berries completes the winter theme.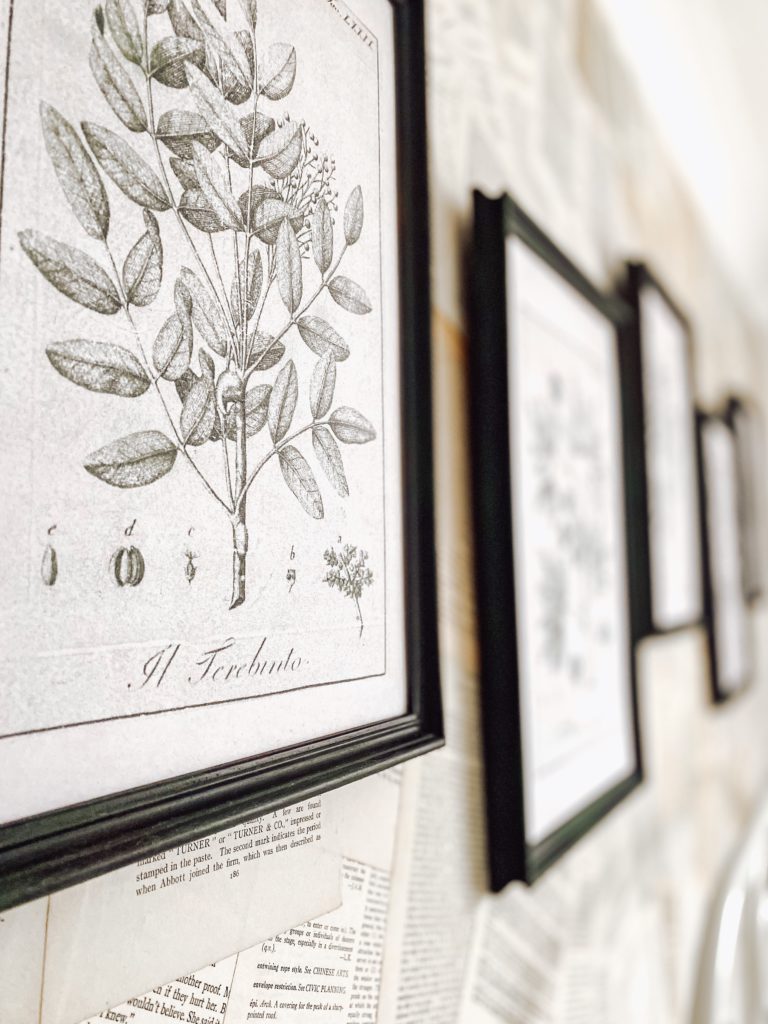 I hope I have inspired you to refresh your bedroom for the cozy season! Tag me in your photos on Instagram, I would love to see your ideas & take on this!
Thank you so much for reading the blog today! Happy styling friends! Let me know what you think in the comments below.
Lots of love
Anna xx